PivIT's
Pay IT Forward Project
Buying IT Has Never Felt So Good!
What Is PivIT's "The Pay IT Forward Project"?
Toward the end of 2019 we threw a question out to our customers: "Do you want a normal corporate holiday gift or would you like us to make a donation on your behalf to some organizations we really love?" We were amazed by the positive response!
So, what started as a seasonal client holiday giving project, has become our year-round giving campaign.
How Does It Work?
(This is where you come in)
When you place an order with PivIT, a portion of that sale is going to a youth who wants to break the cycle of their family's poverty .
Since PivIT's inception in 2017, we have worked hard to establish trusted partnerships with several vetted organizations that support and mentor underprivileged youth in our communities.
Your Money Is Making A Difference
Here is How We've Made an Impact Together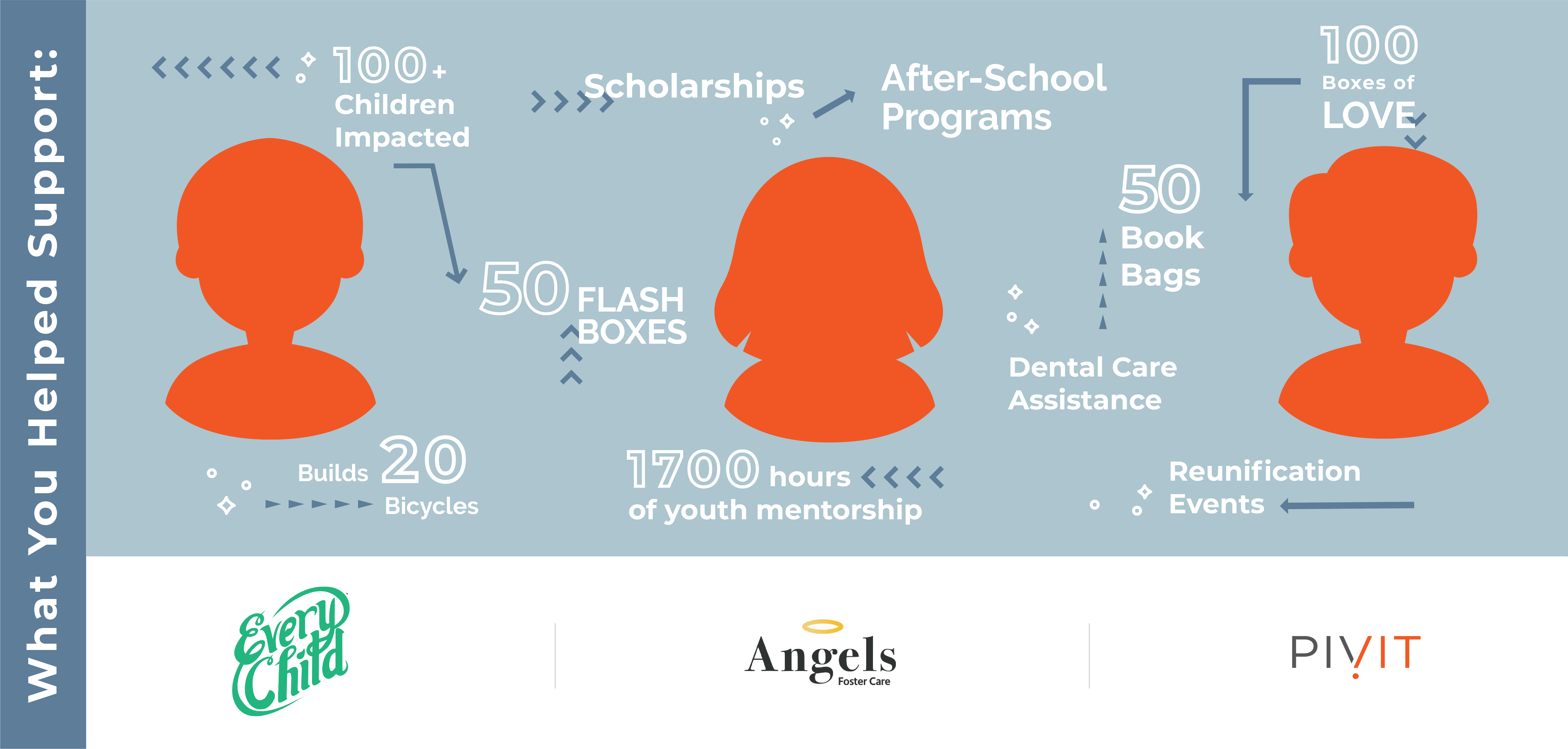 "Our money goes beyond the quotes, sales orders, and balance sheet, and reaches the community--just one more reason I love working with PivIT."
Brian R.
Network Engineer, Automotive Dealer
"I love the team at PivIT and their heart to give back to their communities. They are just good people."
Jamie P.
Director of Networks, Global Telecommunications Firm