Network Support Engineer
Full-time, Engineering Team
2-3 Years Experience
PivIT Global is on a mission to be the place IT teams go to learn how to build their network on their timeline and within their budget. We offer creative ways to source IT hardware, then maintain and service that hardware and the networks around them.
The next step in achieving our mission is to expand our engineering support team. We are looking for a full-time Network Support Engineer to join us. Apply below.
Who You Are:
-You are coachable and recognize the benefit of accountability, but like to maintain your own schedule
-You have attention to detail while working with a sense of urgency
-You enjoy being organized
-You get excited to learn new skills
-You have a knack for discovering ways to make processes more efficient
-You desire a workplace that could be a fulfilling career, not just a job
-You prefer a high-growth company culture where you can dream about your upward career path
What You'd Do:
-Effectively work alongside third parties such as partners and customers regarding technical issues and customer service inquiries, primarily over the phone and in writing.
-Diagnose and solve wireless, security, switching, and other various network-related issues reported by PivIT customers.
-Own each customer case from initial creation to resolution.
-Proactively and effectively communicate status, plan-of-action, and resolution of issues.
-Collaborate with other support team members to fix network outages, networking issues on customers' devices, diagnose hardware failures, and request/review outputs to determine the root cause.
-Read and analyze output logs.
-Work with our engineering and product management teams to diagnose and resolve critical, escalated issues.
-Understand and use Linux console commands to identify and resolve issues with networking devices, specifically Cisco.
-Use acquired knowledge to suggest, edit, and write Engineer Support guide(s).
-Manage multiple routine cases and prioritize based on customer and business needs.
-Communicate with our customers, by phone, email, and/or Zoom, MS Teams, and accept ownership of issues until a resolution along with providing high customer satisfaction.
Skills You Have:
-A foundational understanding of and firsthand experience with network technologies including firewalls, content filters, routing/switching, VLANs, VPNs, and 802.11a/b/g/n/ac wireless.
-Detailed and thorough comprehension of networking protocols including TCP, STP, ARP, Ethernet, OSPF, etc.
-Experience supporting or testing LANs, VLANs, 802.11 wireless networks, VPNs, NAT devices, & DHCP servers.
-Outstanding written and verbal communication skills.
-Ability to clearly and concisely articulate both technical and non-technical concepts to third parties.
-Outstanding customer service skills.
-Excellent time management, follow-through, and attention to detail.
-Experience in computer networking-related problem solving, critical thinking, and troubleshooting.
-Ability to multitask and work under stress.
-Working towards or have a bachelor's degree in Computer Information Technology, Information and Computer Technology, Networking and IT Security, or a related field.
-Networking certifications a plus: CCNA, CCNP, CWNA, etc.
The Environment You Thrive In:
-You thrive in face-paced workplaces
-You prefer a healthy balance of working hard while having fun
-You like having the break room fridge stocked and having cold brew on tap
-You appreciate a good sense of humor and laughing with your co-workers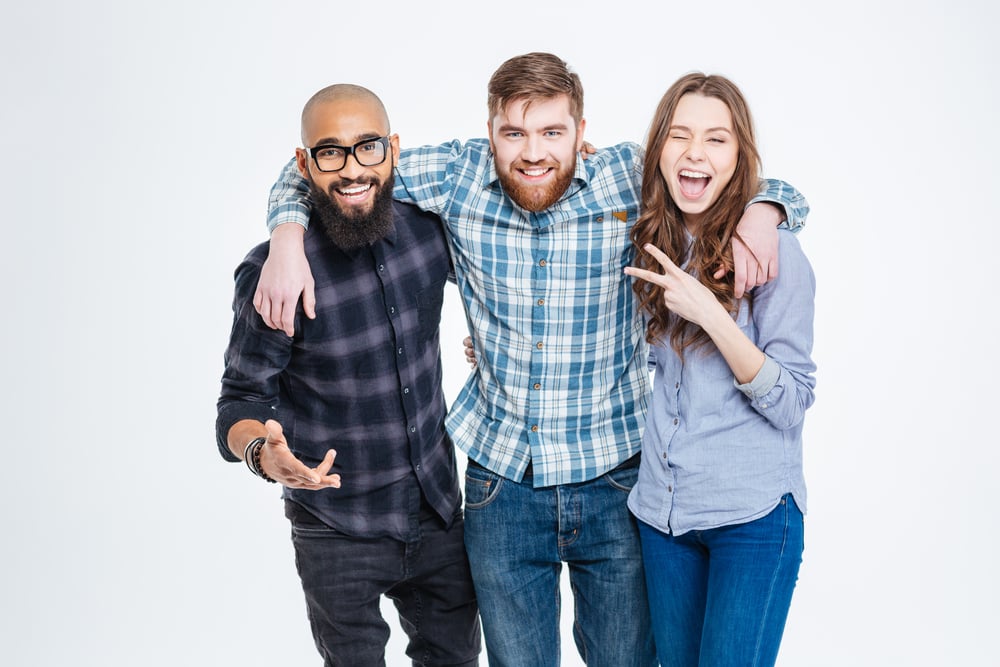 Life At PivIT
We do more than just IT and give a portion of every sale to vetted organizations in our local communities that are serving underprivileged youth. We're on a mission to help thousands of organizations Do IT Better and make an impact in our communities. Ready to join us?
A Great Place to Work!
Thanks to the awesome team members at PivIT and their feedback, we are rated 5-star on Glassdoor!